About Nine Quarter Circle Ranch
Nine Quarter Circle Ranch is the real-life version of a classic western movie. It was founded over 100 years ago, and not much has changed from when the cattle drives first began and the West was truly wild.
wildlife
The land is surrounded by thousands of acres of pristine wilderness and is teeming with wildlife like elk, bison, moose, coyotes, eagles and much more. Seeing a wild horse in the distance or an eagle overhead is a daily occurrence on this wild and free ranch. As part of the Greater Yellowstone Ecological system, you'll be in the midst of some of the most iconically beautiful and raw landscape we can find.
accommodations
The accommodations here are rustic, but you'll have everything you need for a comfortable and peaceful stay. You'll sleep in charming log cabins (the originals) warmed by the heat of a wood burning stove you light and tend to yourself as the evenings can be chilly in the fall. The barn and corral are just steps away so the NQCR horses are always within view and ready to take you out onto the trails of the surrounding wilderness.
surroundings
From your front door you'll be able to step out onto a gorgeous hike, and take in the scenery from a new perspective as you climb to the top of a hillside or stumble upon a peaceful stream. The air is fresh and crisp, especially during Autumn, and it smells like adventure and wide open possibility. We can't wait for you to breathe that air in deep, sister.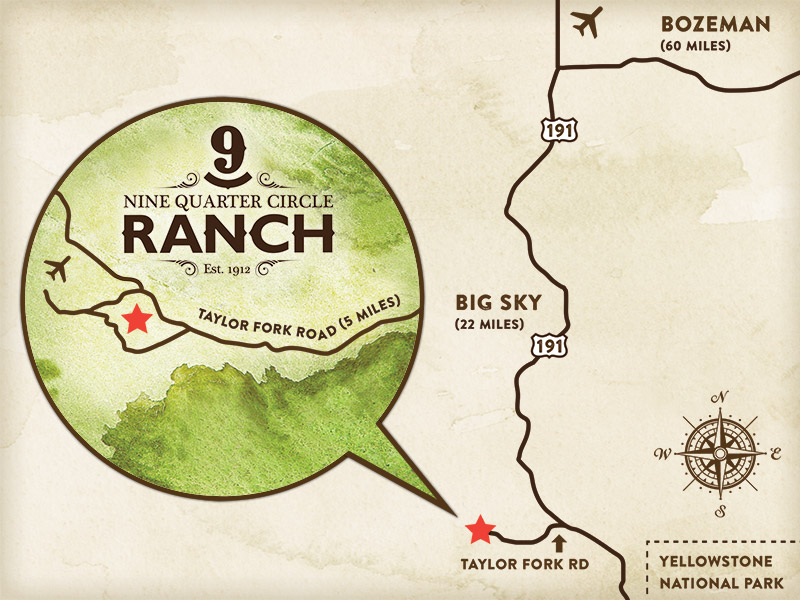 Early Bird Tickets
Now Available
September 18th - 22, 2019